Tasks, 2011
Tasks I & II, Washing Up, Hanging the Washing
Porcelain, laser cut kiln shelf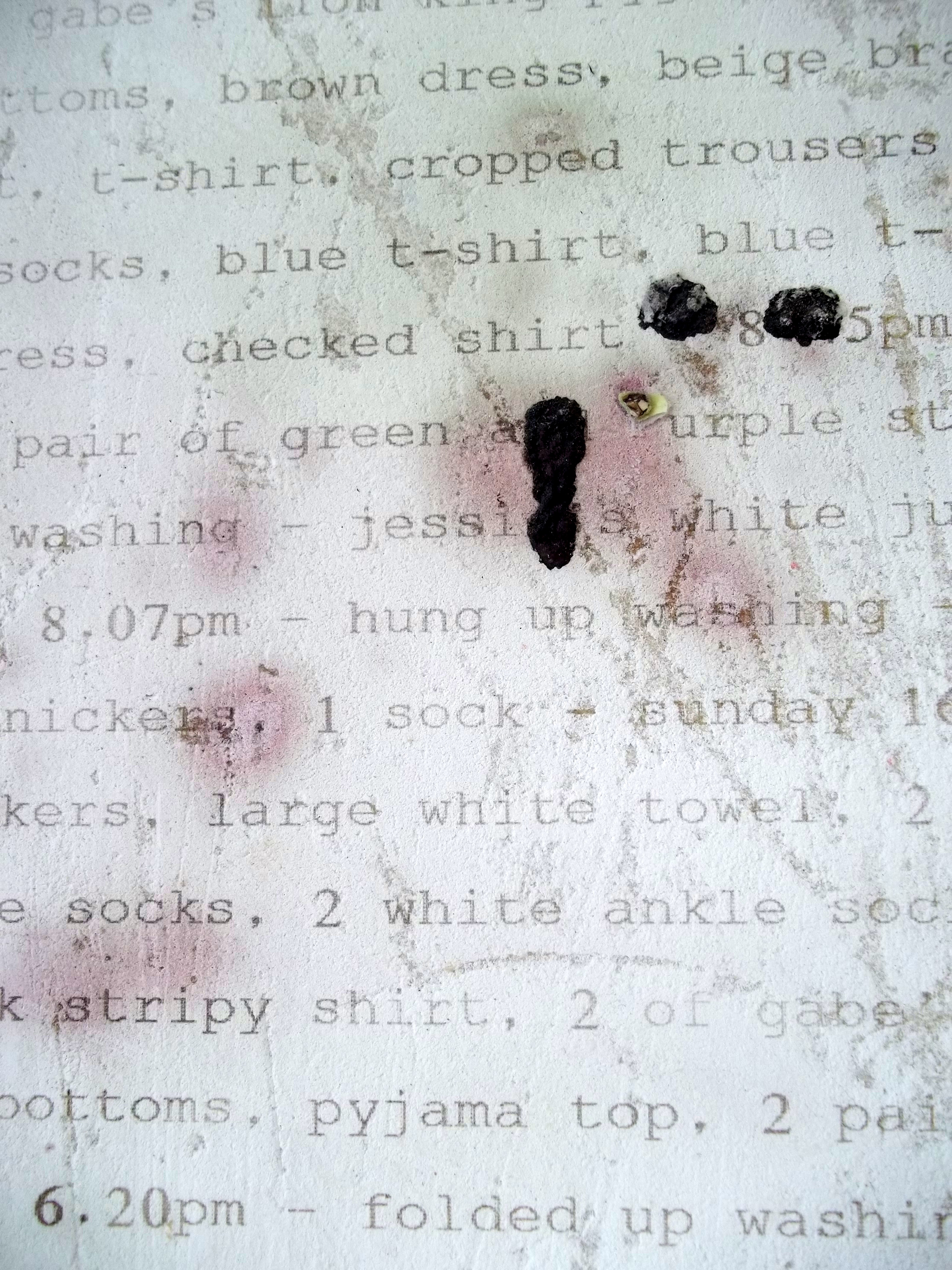 Tasks
The series of works titled Tasks exists as a documentation of domestic duties, the patterns and rituals that form the backdrop to our days. The character of daily tasks performed within the domestic sphere, can be one of arduous repetition. There is an invisibility to these tasks – nothing is built or created through the doing of them.
In the works Washing Up and Hanging the Washing times, dates and domestic actions have been recorded and laser cut onto kiln shelves; the shelves becoming monuments to these domestic rituals.
Tasks I & II are forms built from layer upon layer of thin porcelain sheets; singularly they are ephemeral and fragile, however many layers of these fragile sheets builds something solid. A few sheets were added each day over an extended period of time, a repetitive task within the studio mirroring those within the home.